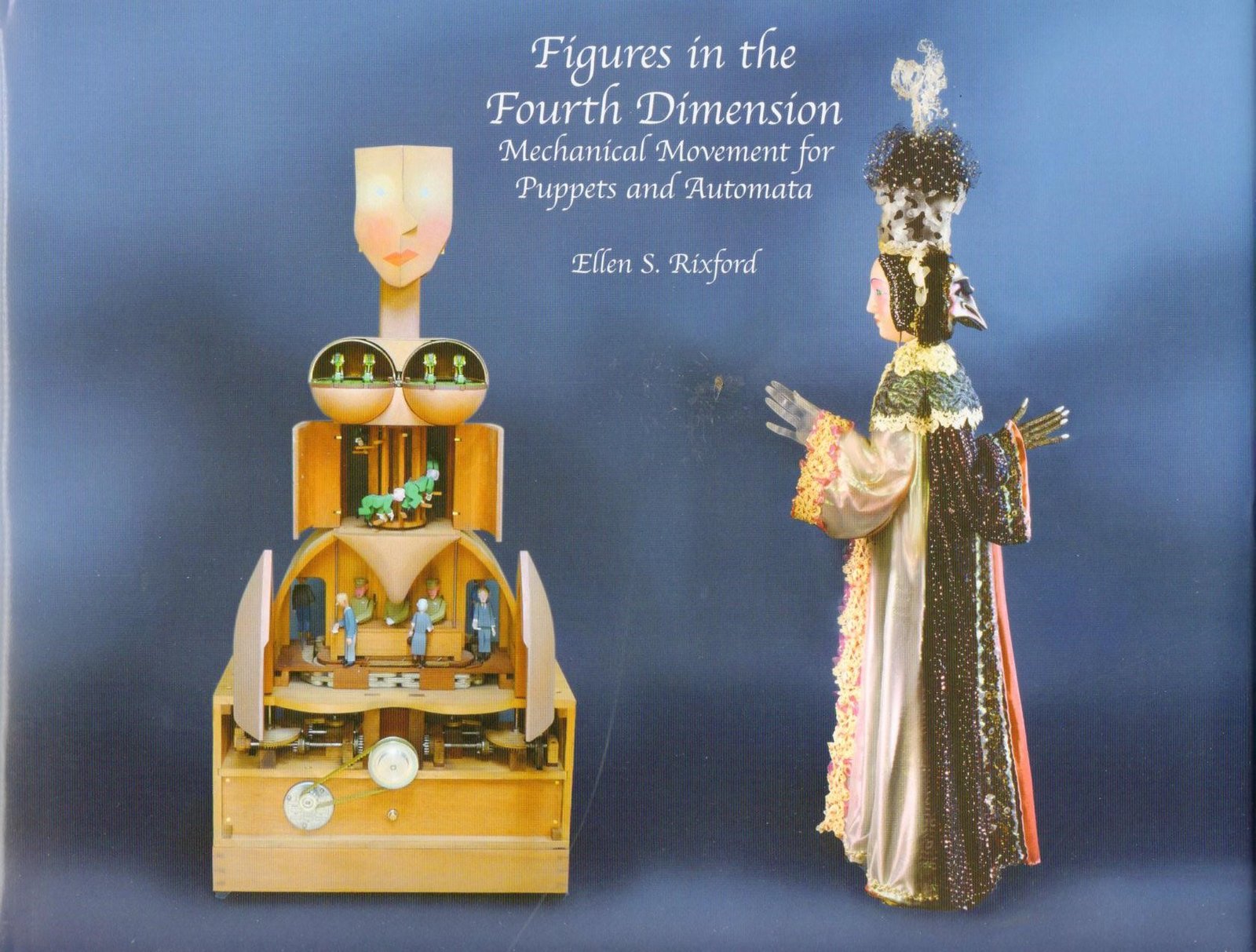 Pablo Lavezzari is the only Latin American artist included in the book "Figures in the fourth dimension", an anthology of kinetic art by Ellen Rixford.
In the year 2016, Pablo Lavezzari became the only Latin American automata maker to be showcased in Ellen Rixford's seminal anthology on kinetic art. The result is an essential book that offers art lovers a thorough compilation of the kinetic art scene all over the world. Getting a closer look at his colleagues' work, experiencing new ways of seeing the world, and feeling included and recognized by this community of artists, are some of the reasons why this book constitutes a milestone in Pablo's career.
Six years in the making, "Figures in the fourth dimension" is an art book, full of beautiful images.  But it is a book which also informs; makes it possible to start creating artworks, rather than merely admire them.  It is packed with information.  Over a thousand superior quality photographs of hundreds of artworks show the finished pieces and their many mechanical parts.  Hundreds of carefully executed technical drawings show in detail how they function.
Visit the book's Website:
http://www.figuresinthefourthdimension.com/
(Photos from Tom Haney)