DESIGNER OBJECTS_
DESIGNER OBJECTS_
DESIGNER OBJECTS_
The ambiances that we inhabit daily can also be places with their own magic, that go out of the ordinary and inspire us. Charm and a whimsical spirit can be added to any room through unique details. With the purpose of bringing beauty and singularity to everyday's life, a line of design objects that combine functionality and design began to take shape a few years ago.
This line of objects, made of lamps and delicate pieces of furniture that stand out thanks to their materials and design, is presented in limited and labeled editions. The valuable input from the end user through all of the design and execution process results in exclusive pieces, adapted to each person´s tastes and requirements.
THE AMBIANCES OF OUR EVERYDAY LIVES
CAN ALSO BE PLACES WITH MAGIC
A dim glow of light, a source of warmth and magic for any area. Its vintage pieces and smooth, hypnotic movements add character to any room and create a soothing, enchanting atmosphere.
2020
Wood, bronze, glass and hand fans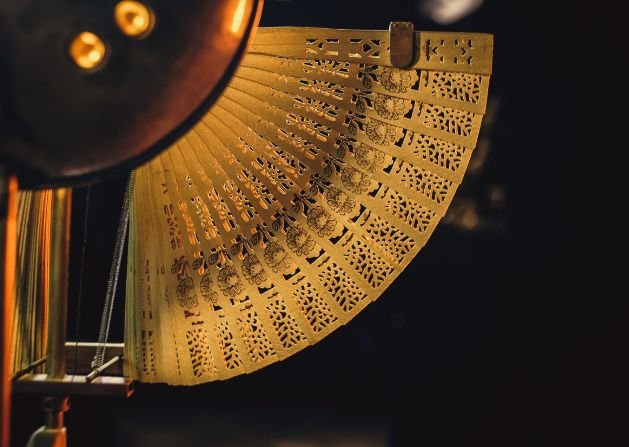 To think about the present but also about the future. To imagine possible deviations from our reality, maybe dystopian, but also creative. To envision alternate realities, finding magic in everyday life. We feel challenged: the aesthetics of this mask, its tiny moving pieces, transport us to uncharted territory. Let art be always present in our lives, for it's inherent to our human condition.
2021
Wood, copper, bronze, cardboard and glass